Expert tree pruning for all tree species
Tree pruning is a core part of our service and we take pride in applying our knowledge, experience and practical skills to meet the pruning needs of all tree species. Different species of tree require different types of pruning, and you can rely on our experts to apply the correct pruning techniques to restore or maintain the health of your trees.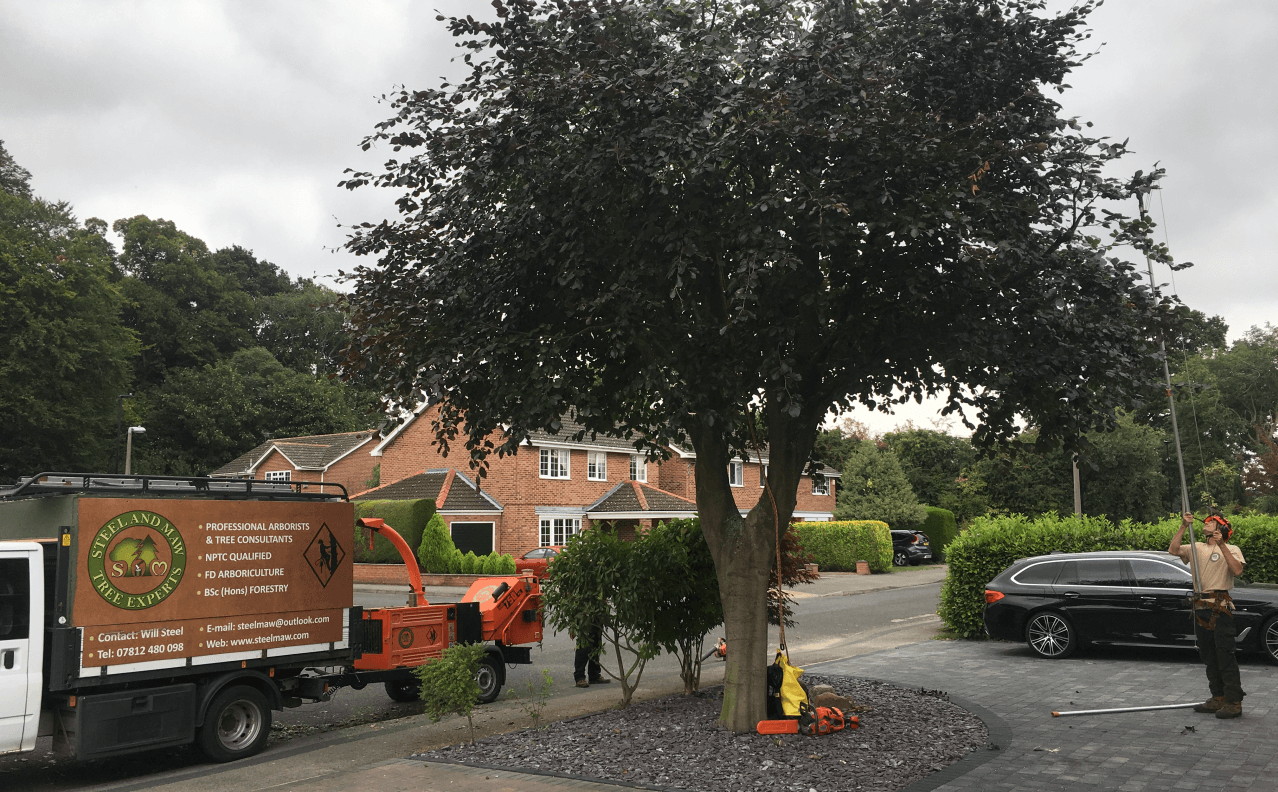 The perfect pruning for your trees
There are many reasons why trees may need to be pruned, including the removal of dead or diseased branches, to prevent competition for space with other trees, or to minimise the risk of injury to people or damage to property. Every situation is different; sometimes a tree is simply blocking out light for other trees or plants, or blocking light into a property. You may want branches pruned back to prevent encroachment on rooftops or overhead wires, to open up lines of sight or access to a property.
Whatever your circumstances, we will apply our in-depth knowledge and expertise to recommend the most appropriate pruning to maintain or improve the health of your trees, and achieve your specific aims.
Advice from the tree pruning experts
We can also advise you on how to manage future pruning, including demonstrating how to make simple cuts so that pruning wounds occlude correctly, or how to carry out basic formative pruning on an ornamental tree.