About Steel and Maw
Professional tree surgeons in York
My name is William Steel, owner of tree management and consultancy company, Steel and Maw Tree Experts. I work closely alongside my colleague Terry Maw who has worked both in the UK and abroad on a wide range of tree species in diverse and demanding climates. He brings a vast range of experience, applied knowledge and technical arborist skills to the business.
As professional tree surgeons we offer a high standard of arborist services to residential and commercial customers across Yorkshire, as well as applying our expertise to tackle complex issues such as pests, diseases, subsidence issues, silverculture, species diversity and much more.
We provide ongoing arborist services in York, including the management of all trees in Museum Gardens, and have regular appointments with clients to survey and maintain trees around North, West and East Yorkshire.
Here at Steel and Maw, health and safety matters are of the utmost importance along with protecting all species of wildlife so that they may continue to live in their natural habitats unharmed.
Meet the team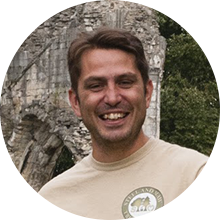 William Steel - Business Owner
FD Arboriculture, BSc (Hons) Forestry
Will completed a BSc Hons degree in Arboriculture and Forestry at the University of Cumbria in 2012, adding academic insight to his extensive background in practical tree and woodland management. Following a temporary contract as a forestry consultant conducting arboricultural surveys for Yorkshire Water, Will returned to tree care to put his newly attained knowledge into practice. After working for various Yorkshire-based arborist teams, Will took the opportunity to begin his own company – Steel and Maw Tree Experts – with Terry Maw. This gave him the opportunity to put into practice his belief that the long-term wellbeing of trees depends on the combination of applied knowledge and a high standard of practical skills.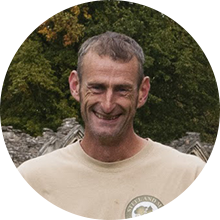 Terry Maw
ND Arboriculture
Terry brings a vast amount of experience to Steel and Maw Tree Experts. Terry completed a National Diploma in Arboriculture at Askham Bryan College before working as a climber in Ireland as part of a skilled arborist team. On returning to York, he was appointed as the leading tree specialist at Museum Gardens. His conscientious approach was highly regarded, and his advice and practical skills helped ensure the gardens continued to host a magnificent range of diverse and well-maintained tree species.
Terry went on to work as part of a highly respected tree surgery and consultancy firm in York for more than ten years, working alongside William Steel. Terry's professional approach to every project and his attention to detail are second to none in the industry, and are a major asset to the company.