Community
Wood for good causes
Steel and Maw Tree Experts support projects that promote the importance of trees in the local community and maintain woodland in and outside the urban environment. We endeavour to support any activities that promote a better understanding of the benefits of a diverse range of tree species to all kinds of environments.
Schools
We work to support the staff at Stamford Bridge Pre-School, Carr Lane Nursery School and Clifton Green Primary School in York with their excellent efforts to teach children about trees in their 'forest schools' projects.
We have used the timber from some of our tree works to carve seats, a bench and a table for the children, using a variety of hardwood logs. The different timber used illustrates the many different grains and patterns created by different tree species. We also offer a regular supply of wood chip to maintain pathway surfaces for woodland areas.
Our specialists are always on hand to offer further support and advice to teachers and staff in relation to all aspects of tree and woodland management.
We welcome any enquiries from schools about projects to support and promote all kinds of trees, woodlands and the habitats they provide.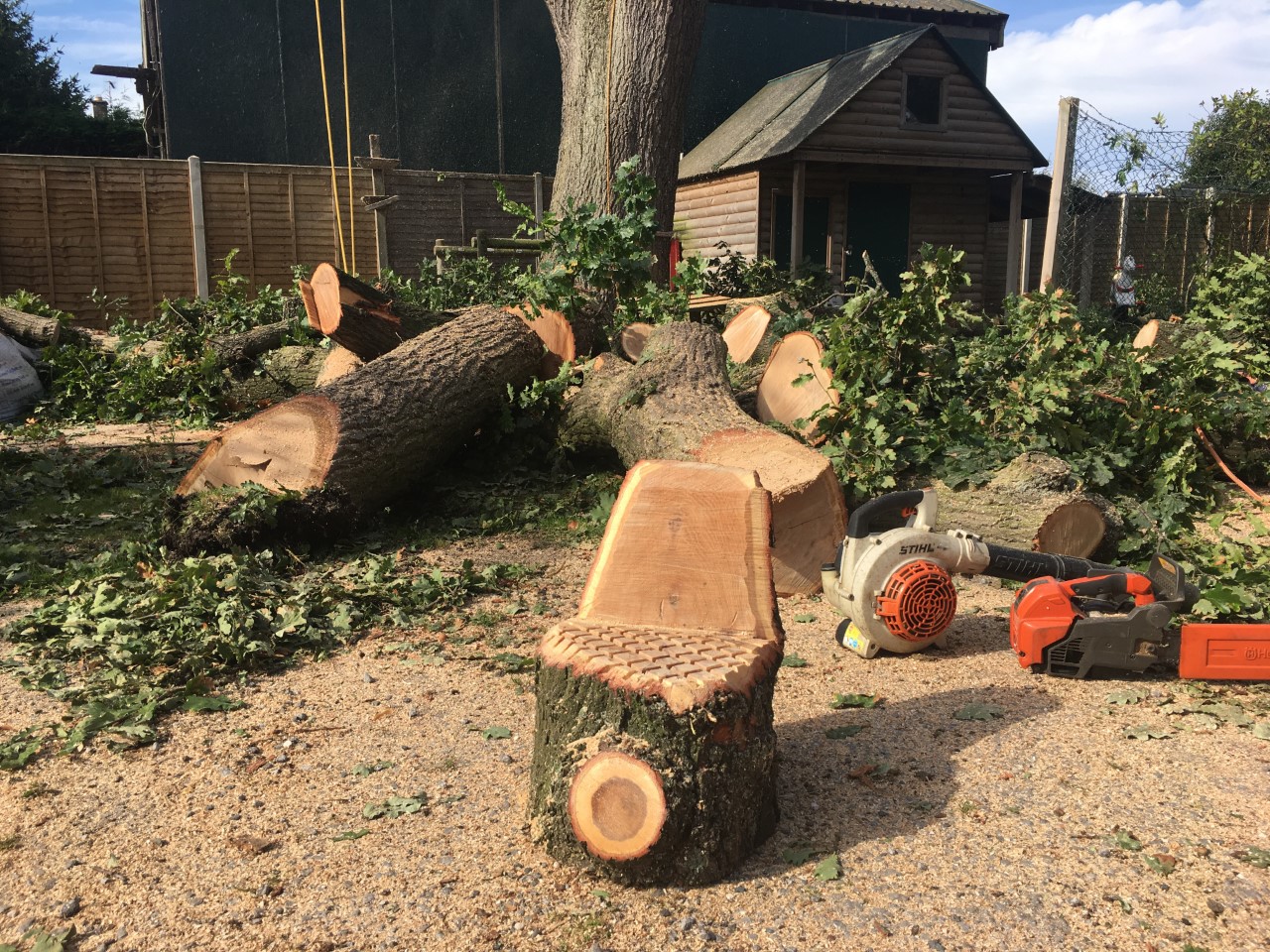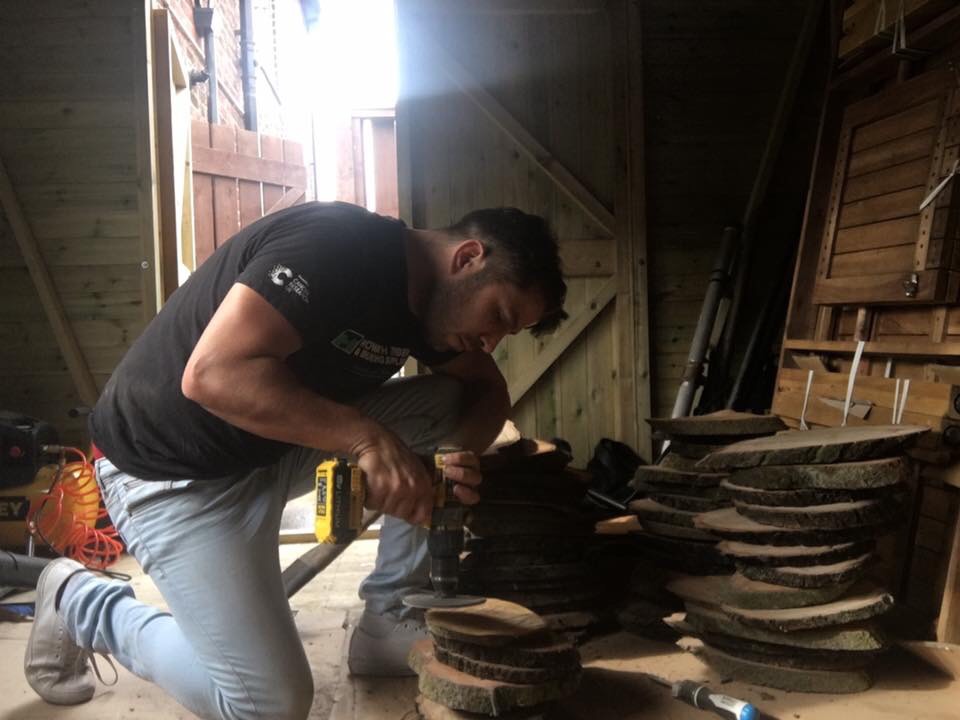 Charity events
Steel and Maw recently made and supplied rustic cheeseboards in support of a wine tasting evening in Wetherby for St Joseph's Katanga Orphan Fund. The charity raises essential funding for orphaned children in Katanga (Kenya), helping to provide them with a good education.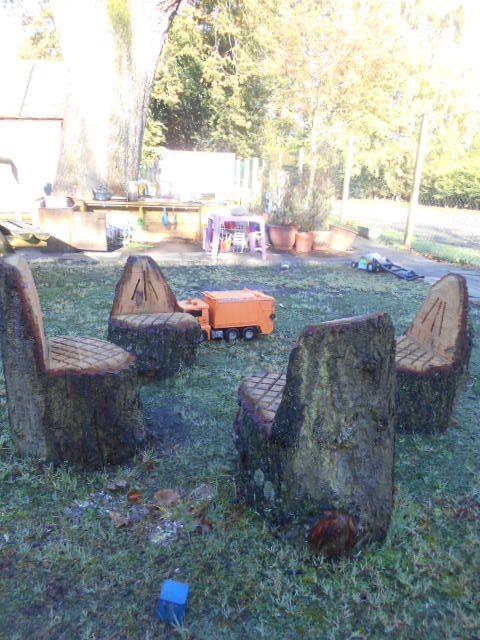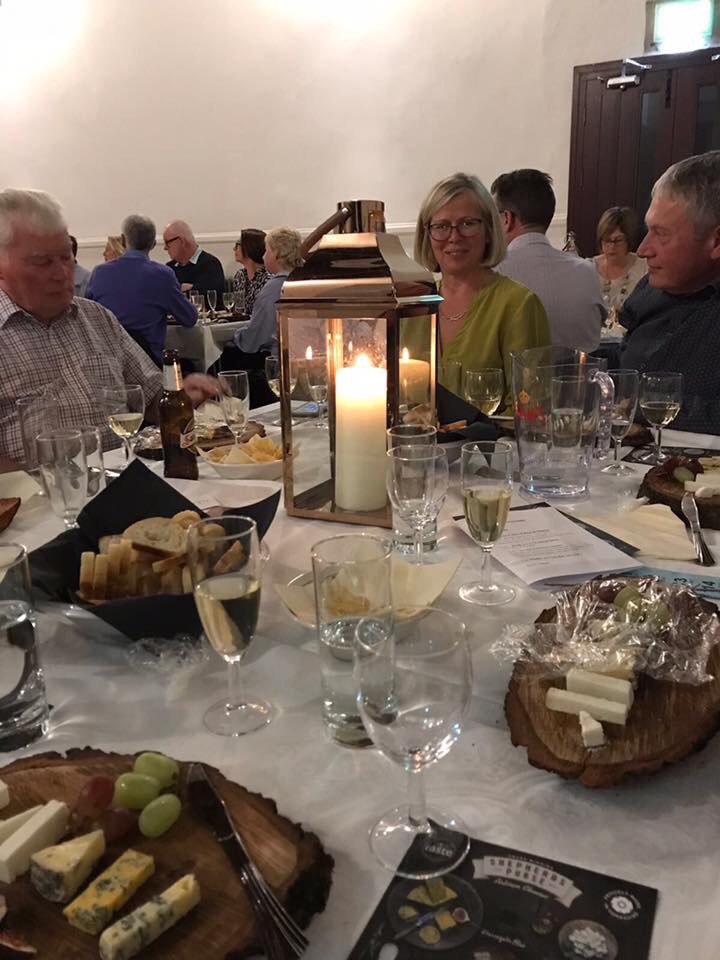 Local communities
We regularly distribute wood chippings for local parks, gardens and allotments for planting, mulching, weed suppressing and ornamental purposes. The organisations we supply include Museum Gardens in York, Green Lane allotments, Boroughbridge Lane allotments and various voluntary organisations in the York area.
Please do get in touch if you are involved in managing similar local amenities. We will be happy to help if we can!