Domestic tree services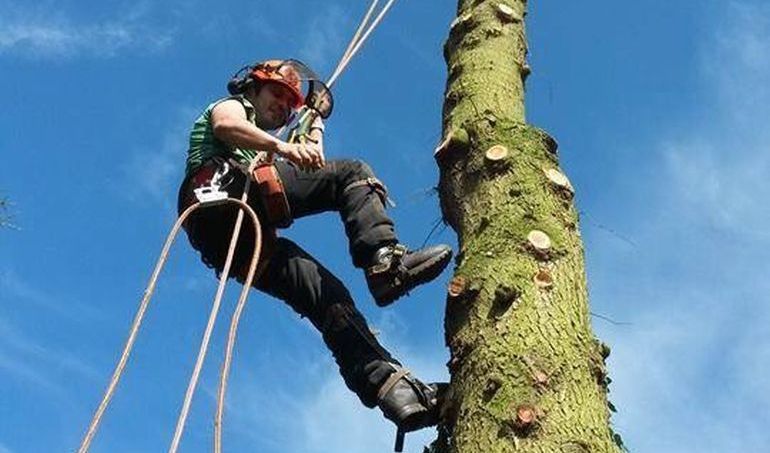 Tree removal, dismantling, pruning and aftercare.
Hedge trimming, shaping and treatment for pests and diseases.
Installing all types of high-quality garden fencing.
Garden clearance services, including stump grinding, tree, weed and shrub removal.
Testimonials
I can always rely on Will and Terry from Steel and Maw Tree Experts to carry out a highly professional job. I have worked with them for a number of years. They are trustworthy, efficient and courteous. Therefore, I have no hesitation in recommending them to my clients
Carmel Dutton, Harrogate
Circle & Square Garden Design
Community work
Steel and Maw Tree Experts support school and community projects to promote the importance of trees and help maintain woodland in urban and rural areas. We work with schools and nurseries to support 'forest schools' projects and raise awareness of the value of woodland habitats. We provide timber products for charity events and community projects. Some of our recent community work includes:
Creating timber seats, benches and tables for local schools.
Making rustic cheeseboards for a fundraising event supporting Kenyan orphans.
Distributing wood chippings to local parks, gardens and allotments.
We're always keen to hear from schools, nurseries, community projects or charities that might benefit from our timber products or tree management expertise. Please contact us if you think we can help.
Find out more