Tree care services from the specialists
We believe that trees should always be retained wherever possible, and we can recommend actions or treatments to help prolong a tree's lifespan. However, we do understand that full removal is sometimes necessary. We will always advise you if this is the case, and can undertake safe and efficient removal, whatever the size or location of the tree.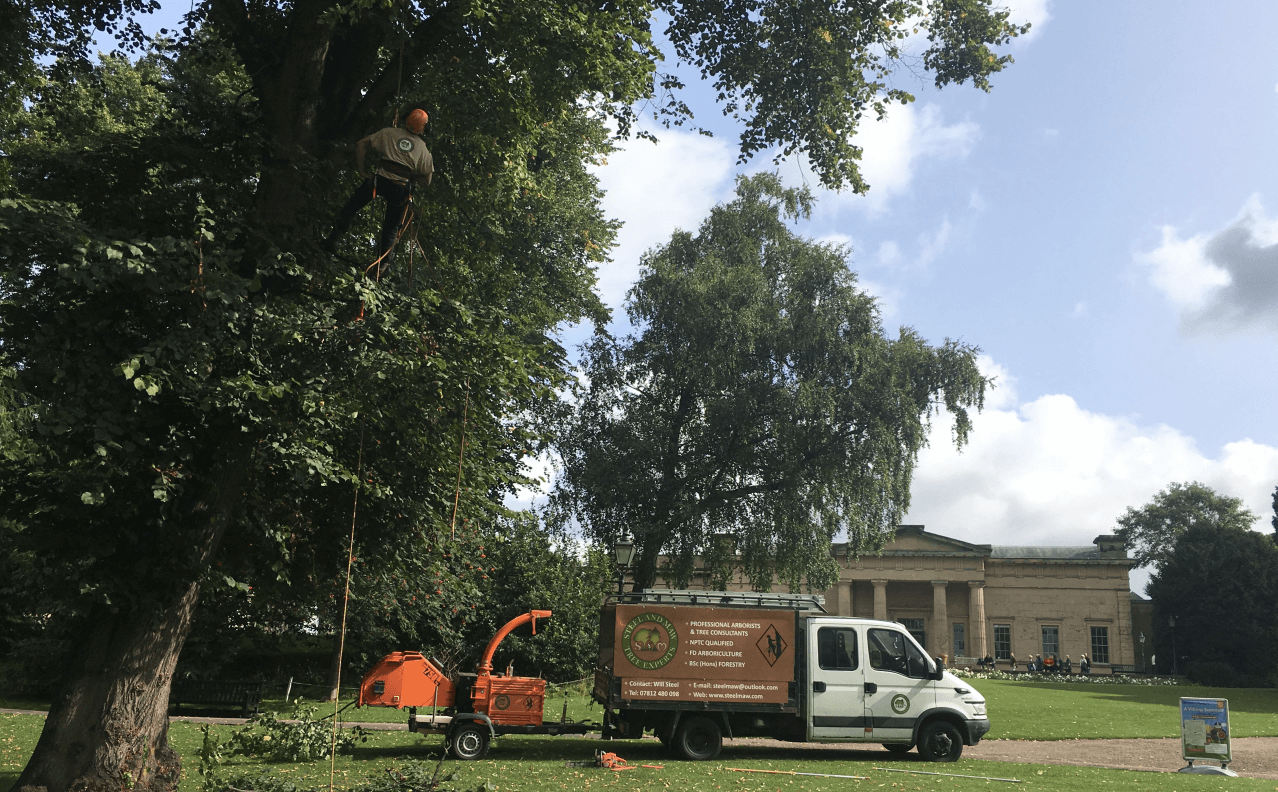 Replacing felled trees
Full removals may be necessary if a tree poses too much of a risk to health and safety, due to structural defects, excessive size or decay. We always encourage the replacement of any felled trees, ideally with similar large species for future generations to enjoy or, if space is at a premium, with smaller ornamental species. We will always advise on suitable replacement trees for the soil type and environment in your garden, grounds or woodland.
Reusing materials for good causes
You are welcome to keep any of the timber from of our tree works for your own use. However, if you'd like us to take it away, we will use the wood for good causes such as carving seats for forest schools, donating wood chip or logs to allotments in the community and providing resources for charity organisations. Find out more on our Community page.
Stump treatment
You may wish to retain tree stumps for ornamental purposes, and we are happy to carve a chair or other feature for you. Stumps can also be fully ground out if desired. For full stump removal, please see our Stump grinding page.