Hedge cutting and trimming
An integral service offered by Steel and Maw Tree Experts in York is our hedge cutting service. Whether your hedges need reducing in size, trimming or treating for pests and diseases, you can rely on our specialists to achieve the look you desire or apply the correct treatment to maintain the health and vigour of your shrubs.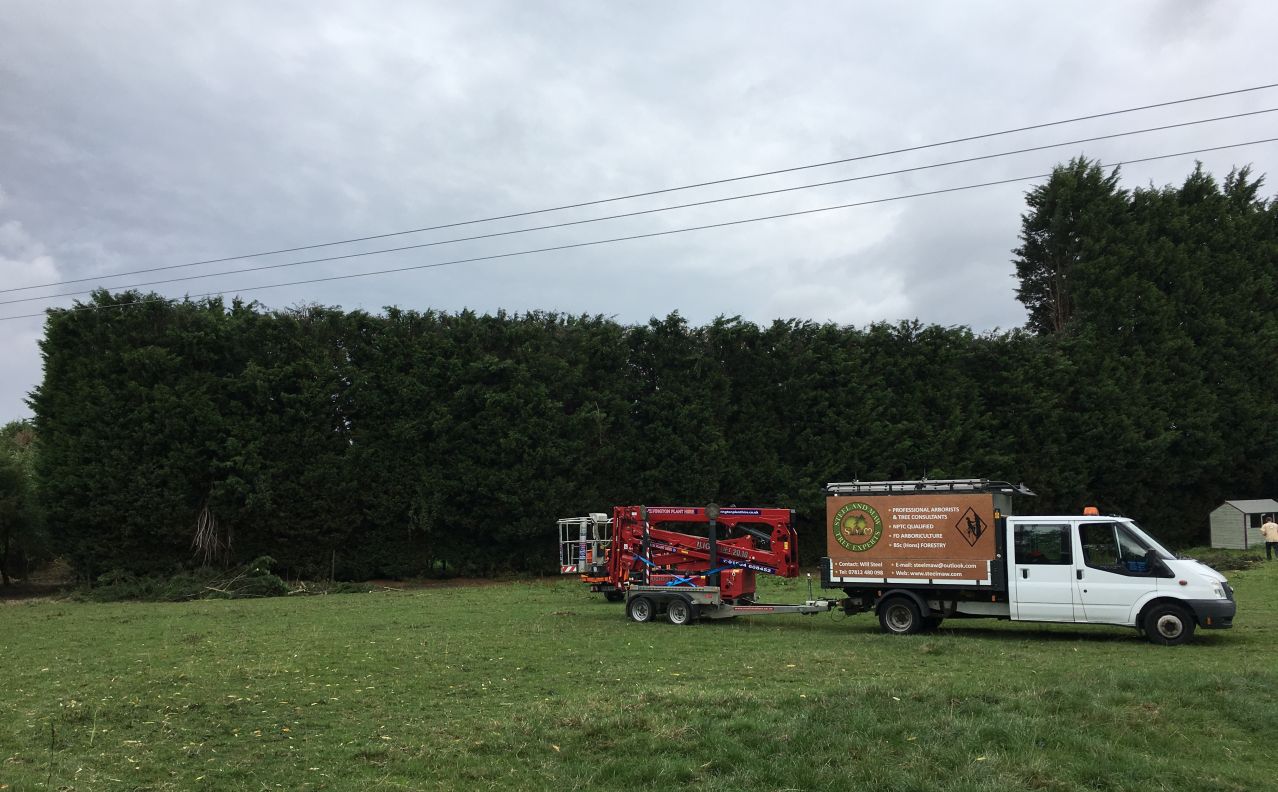 Optimum trimming for every hedge type
As with trees, different hedge species require different approaches when cutting or trimming to ensure they remain healthy and continue to grow well. In our temperate climate, it's important to choose the correct time of year to trim each variety of hedge. The type of trimming applied is also important, since in some cases – such as many coniferous species – the depth of cut is vital to ensure green foliage is maintained. We are happy to advise you on these key issues to ensure your hedges are trimmed correctly.
Creating hedge features to meet every requirement
We understand that people take great pride in their hedges, which are often a key feature of their gardens – and this is reflected in the care and attention we pay to maintaining them. We like to work closely with customers to ensure we understand their wishes and achieve the desired level, line or shape of hedging for their requirements. That's why so many customers return to us for regular hedge maintenance.